A Perfect Proposal By The Sea
Krista and Kyle's perfect proposal was an incredible seaside event with the memories captured by Studio Jeanie Photography. Kyle knew his perfect proposal would be a big splashy public. The reason – Krista is a performer, he felt that she should be up on stage when he popped the big question.
We decided that the Cactus Club in English Bay Vancouver, BC was the perfect location with a view of nothing but the Pacific Ocean for as far as the eye can see. We love making a scene with public proposal and knew that Vancouver Marching Band would draw Krista's attention while "meeting friends" for drinks on the Cactus Club patio.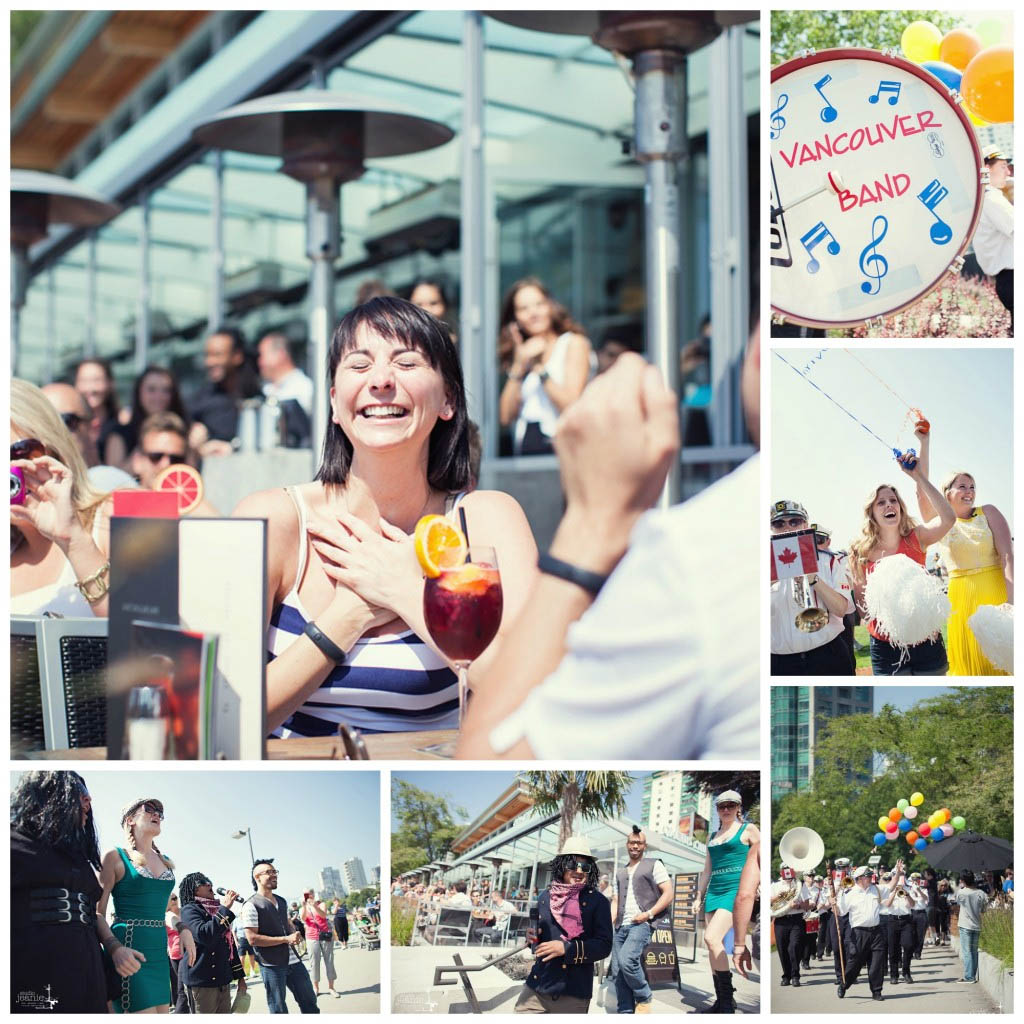 Just as the Vancouver Marching Band  passed Krista and Kyle's table everyone was drawn to watch a 'fake out couple' where an actor started to go down on one knee proposing to his fake girlfriend. This qued the Cocktails and Holywater sketch comedy group – one Krista has performed with.  They announced  "you've got the wrong couple" and started to belt out 'I got a feeling' while in full Black Eyed Peas garb.

Krista was completely overwhelmed to witness her friends performing at what she now knew was her marriage proposal. Just then the music is interrupted by folk singer Laurell who stated "right couple, wrong song". Laurell had written a personalized love song for Krista and Kyle's perfect proposal.
Kyle took Krista's hand and they danced to their song as a huge crowd gathered all around. Then it was time. Kyle took the microphone and performed a beautiful speech before dropping to one knee.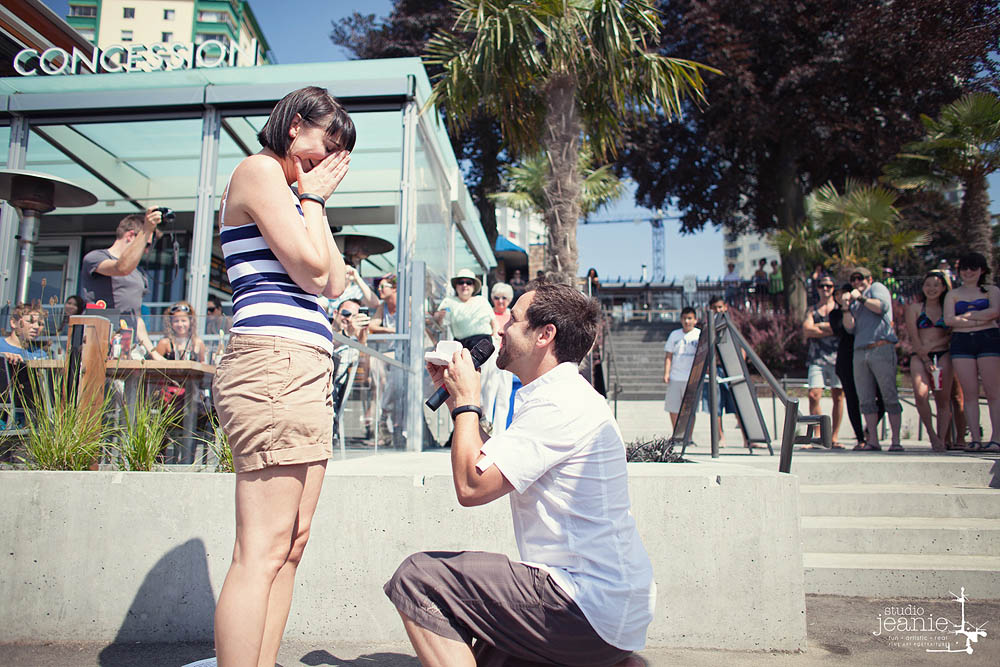 Flooded with emotion Krista nodded 'yes' to this perfect proposal. As Kyle rose to kiss his new fiance he said to the crowd "I think that's a yes!" Everyone cheered.

The band started up again as we all danced in celebration and …….they lived happily ever after.