Miss Lina Renna
Lina Renna is a tiny tour-de-force I had the pleasure of working with this past month on The Winter Song. She has quite the list of accomplishments for someone who is 7 years-old, including most recently winning her second Joey Award.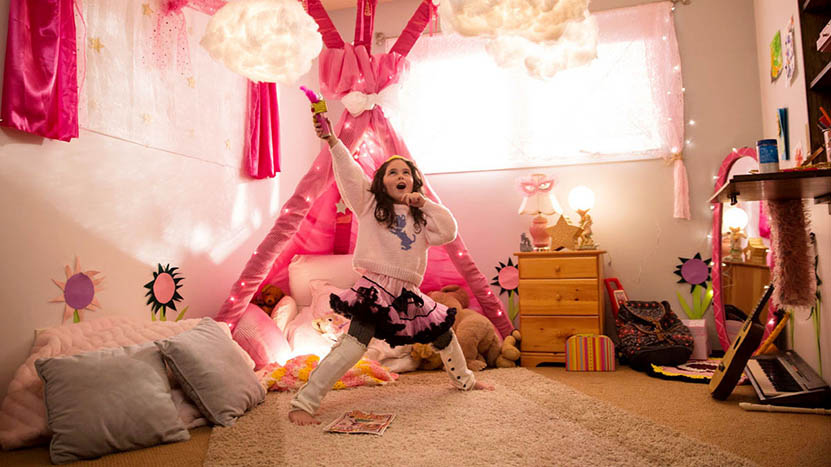 Lina currently stars in The Edge of Seventeen with Woody Harrelson and Hailee Steinfeld where she plays the younger version of the lead character Nadine (Hailee Steinfeld).  Lina will play the lead in a BravoFACT film shooting this January titled Clean Your Room, not to mention starring in The Winter Song – a film I wrote and directed.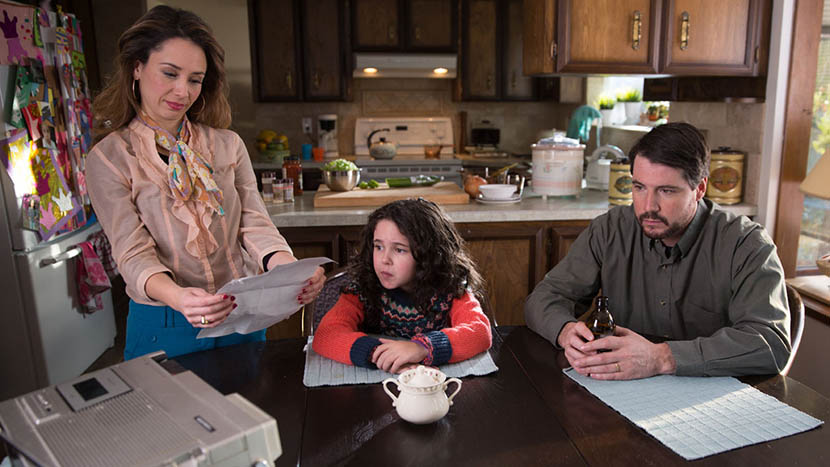 I first met Lina when she auditioned for the Crazy8s film I wrote called Kindergarten Da Bin Ich Wieder. Lina was a 5 year-old dynamo from the moment she stepped into the audition room and I knew instantly that she would be in the film. I'd been warned by filmmaking veterans that a cast of eleven 4-6 year-olds was a risk given that we only had a week to make the film. Now, when you have child actors as strong as Lina, you have nothing to worry about! Lina brought inspiration and unexpected moments to the scenes, not to mention more energy than anyone on set – a true star.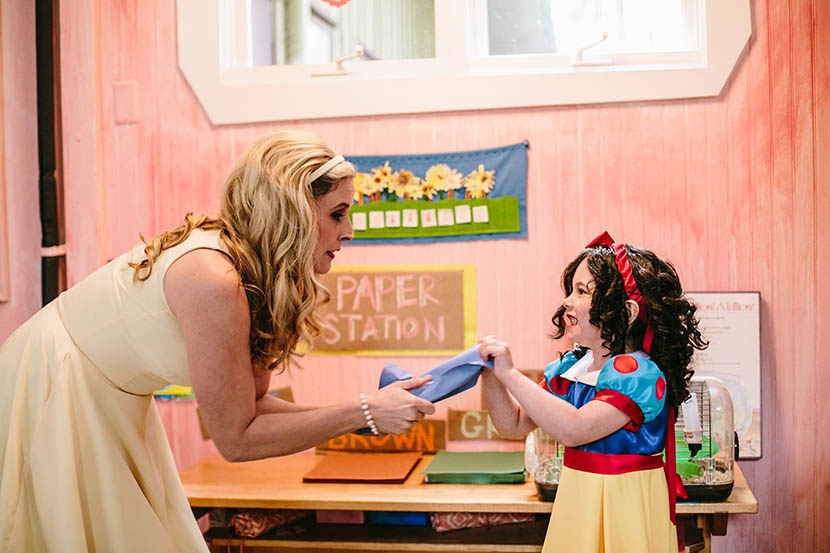 I cannot write about Kindergarten, Da Bin Ich Weider without mentioning the very talented Luke Roessler and Matilda Shoichet-Stoll who played large roles in the film as well. More to come on those two in a January 2017 blog post about directing child actors.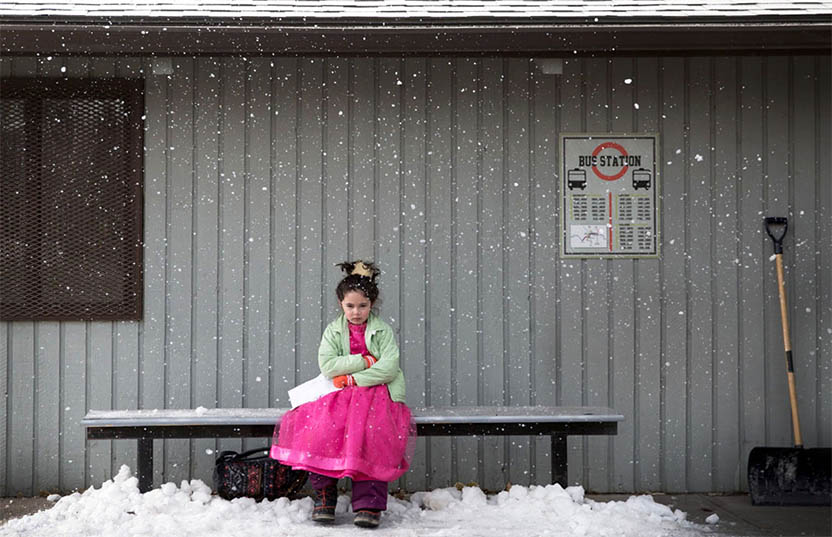 In The Winter Song, Lina plays 7 year old Pascale Gudmundson, a little girl who feels she is the only person in Canada who doesn't love hockey. Her hockey-obsessed community loves watching her very talented brother play the game, while Pascale (Lina) dreams of being in the limelight too but can't find her way. For anyone who knows my family… geez, I wonder where I came up with this storyline? Ha! Now, you have to see the movie to see how it ends but I can tell you that Pascale learns she too has a part to play in Canada's game.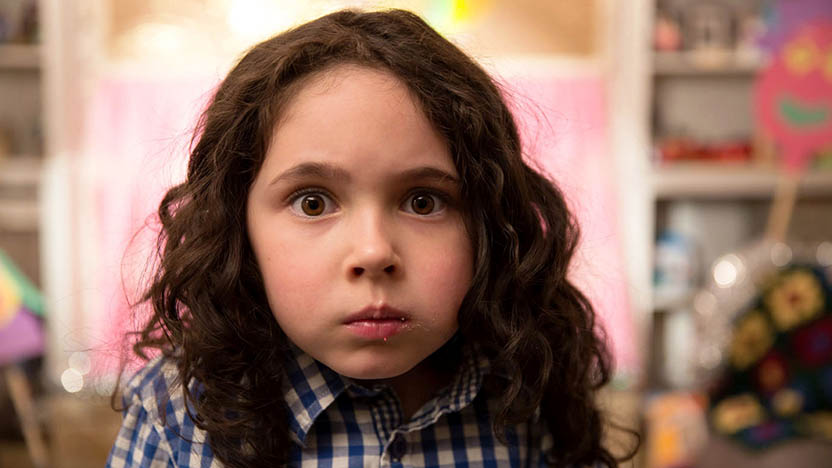 On set, a lot was expected of Lina as she is in nearly every scene, and she most certainly rose to the task. Lina's acting impulses, authentic reactions and hilarious jokes in between takes kept the set fun and inspiring. Lina has a wonderful talent for going seamlessly from being in a scene to real life, bringing an authenticity to her acting which is most impressive.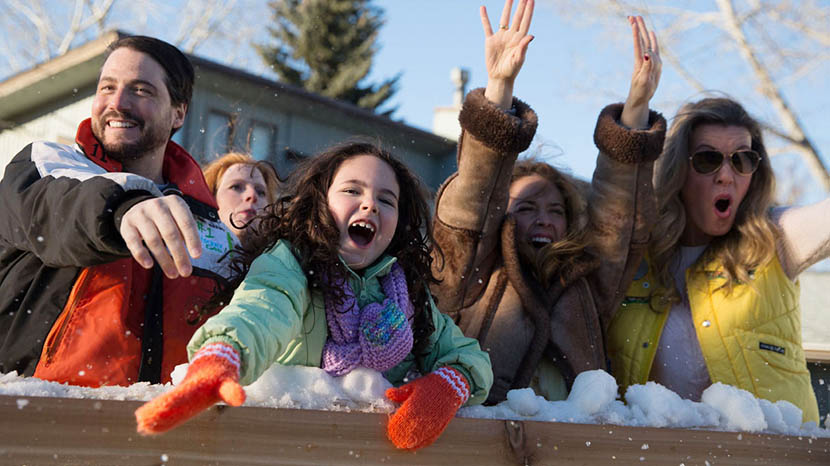 I cannot wait to share the talents of Miss Lina Renna and The Winter Song with the world.
The Winter Song is part of the STORYHIVE Female Directed shorts selected in 2016 and premieres in January, 2017!
---
The Winter Song photos by Rebecca Frick.
Kindergarten, Da Bin Ich Weider photo by Ophelia Photography.