Guest Post: Kyra Macpherson Shares from the Set of The Winter Song
Today on the blog we have a guest writer – Kyra Macpherson!
Kyra was Key Hair/Make Up and Wardrobe on The Winter Song and she is a rock star! She consistently rose to every challenge and there were many with a lower budget and a huge cast. Kyra is a wizard when it comes to sourcing within the budget and she has that magical energy that makes the long days on set so much fun.
Take it away, Kyra!
___
When I think of my time heading the beauty department on The Winter Song, the first thing that comes to mind is how amazing of an experience it was for so many reasons… I suppose I can start with the dreamy imagery visualized by our fearless leader, director, and writer, Aubrey Arnason. Thanks again for letting me be a part of your Canadian vision, eh?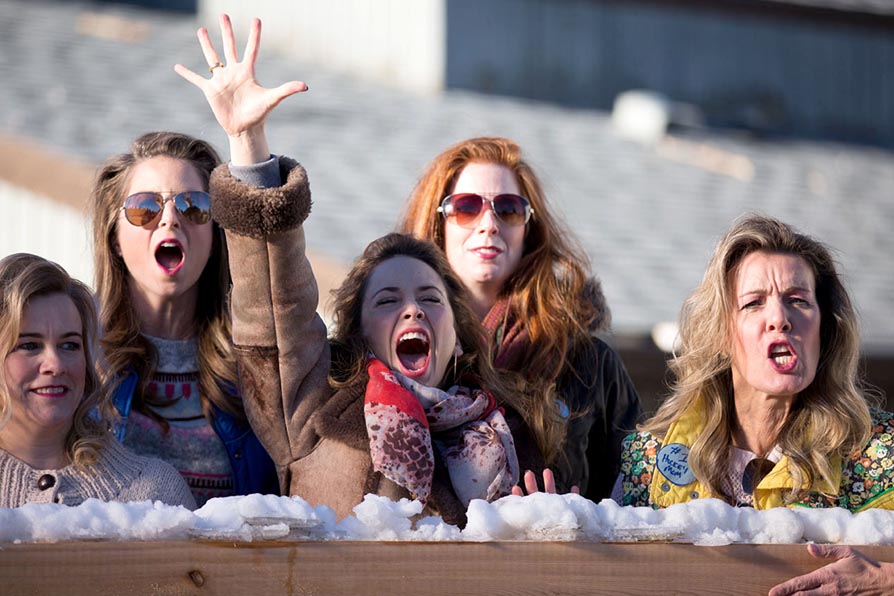 Then, let me tell you about those sets! They were full of imagination and creativity. You can definitely see all of the love and care that the art department put into every last detail.
The cast was absolutely wonderful to work with. Jovanna Burke and Jason Therrien truly fit the roles of mom and dad with their love and warmth. You could watch each take and truly believe this was a beautiful little family.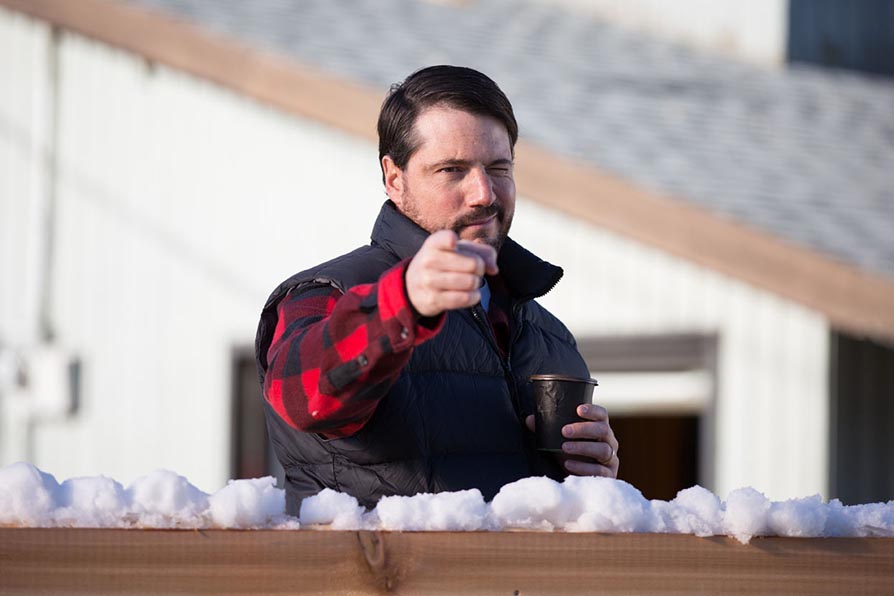 Lina Renna lit up the set with a wisdom, charm and wit beyond her years. All the ladies in the beauty department had a great time when Lina gave us makeovers and did our makeup! I'll tell ya, that girl is all kinds of talented!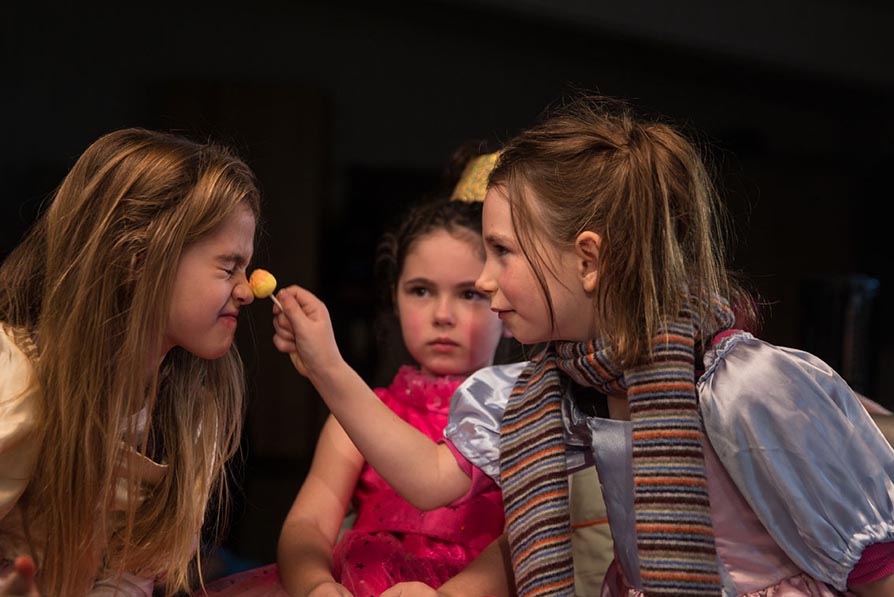 I had such a great time working with the crew – some new faces and others I knew well. The crew laid the foundation and set everyone up for success. I respect and admire everyone who had a hand in the film.
I just needed to gush over everyone involved before moving on to my department. We were able to shine due to the tireless hard work from each unit of production. I am so grateful for Aubrey and the crew she assembled.  So now getting on to our department…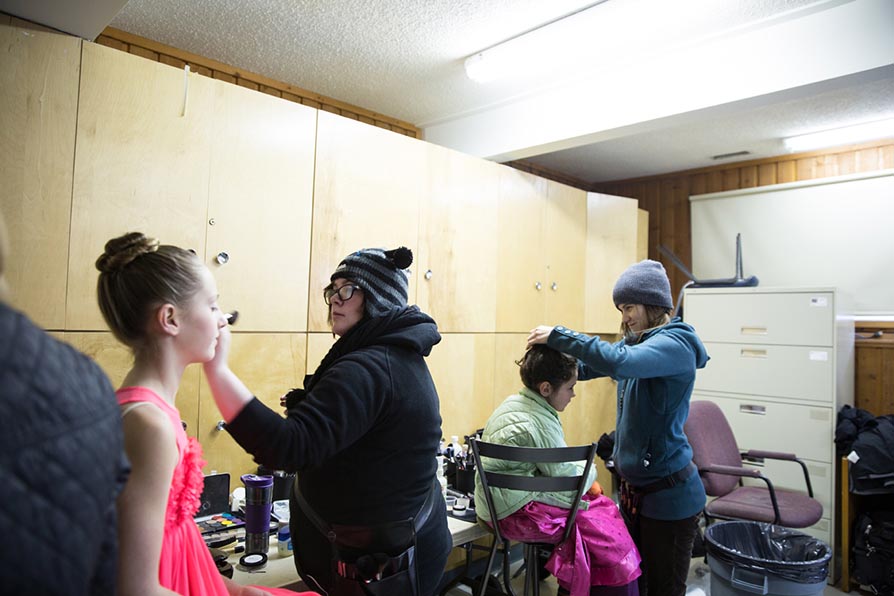 It was such a privilege to head the hair, makeup, wardrobe for The Winter Song. When Aubrey approached me with the script I jumped up and down with excitement. The costumes required were so storybook and vaguely period in their own special way. All of the different elements truly made for a timeless tale.
Once the costumes were put together and then put on the characters, the makeup and hair easily fell into place. Instantly, you could see how to complete each look and that it was meant to be.
I have to give an extra special thanks to Leanne Arnason as she had crafted all of the fun children's costumes. I don't want to give away the cake, you'll see what I mean when you see the film! She assisted just about everyone on set and was truly a Jill of all trades!
Many thanks to my assistants, Kelela, Ashley, and Alex. You girls were troopers and totally rocked it. Your support is a huge reason our department was so successful.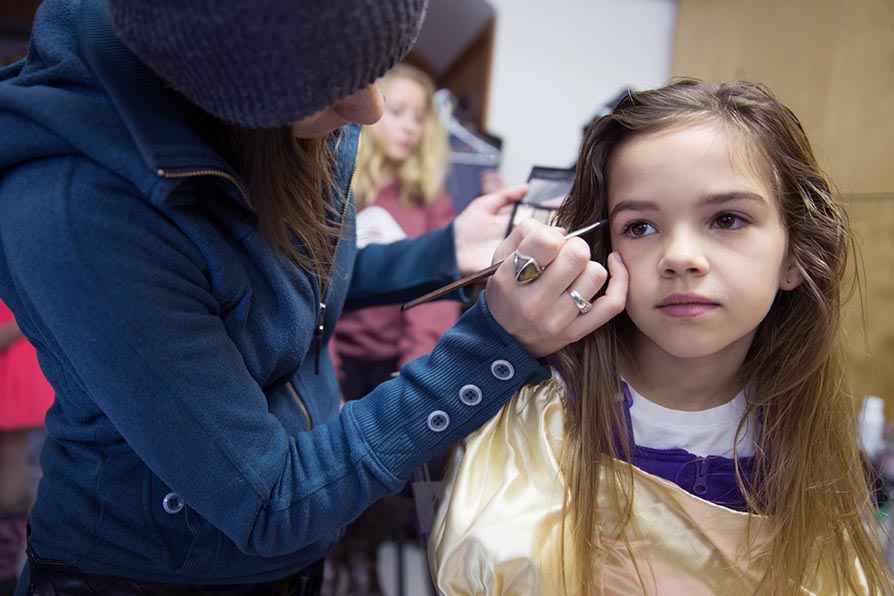 The count down for The Winter Song is on!
___
Thank you from the bottom of my heart for all of your hard work on the film, Kyra, and thank you for writing this blog post!
Photography by Rebecca Frick.