Where Are You From?
Believe it or not this happens every single week:  In the middle of conversation the person I'm speaking with will pause, smile, cock their head and say "where are you from?".  Even though I have lived here for many years people never think I'm from Vancouver.
I suppose I'm just a little too friendly and a little too loud to be a born and bred Vancouverite (no offense quiet, born and bred Vancouverites).  I mean, there are a LOT of friendly Vancouverites but they are a little more reserved than us prairie folk.
I spent the first 5 years of my life in the USA so perhaps I learned my extraverted (loud) ways from them, but I do believe that the stop-anyone-on-the-street-to-have-a-good-chat-and-a-quick-laugh part of me is something I picked up in Winnipeg.
I proudly answer "I'm from Winnipeg" which is followed by an "Oh…yeah" which sounds an awful bit like, "well that makes sense".
Don't get me wrong everyone – I LOVE Vancouver! The opportunity, the mountains and the calm feeling of staring out at the Pacific Ocean is pure magic.  I've lived in Toronto and Los Angeles, too, and enjoyed my time there, but this blog is about being a prairie girl. The prairie has taught me many things that have helped me make my way in the world.
You can take the girl out of the Prairie but…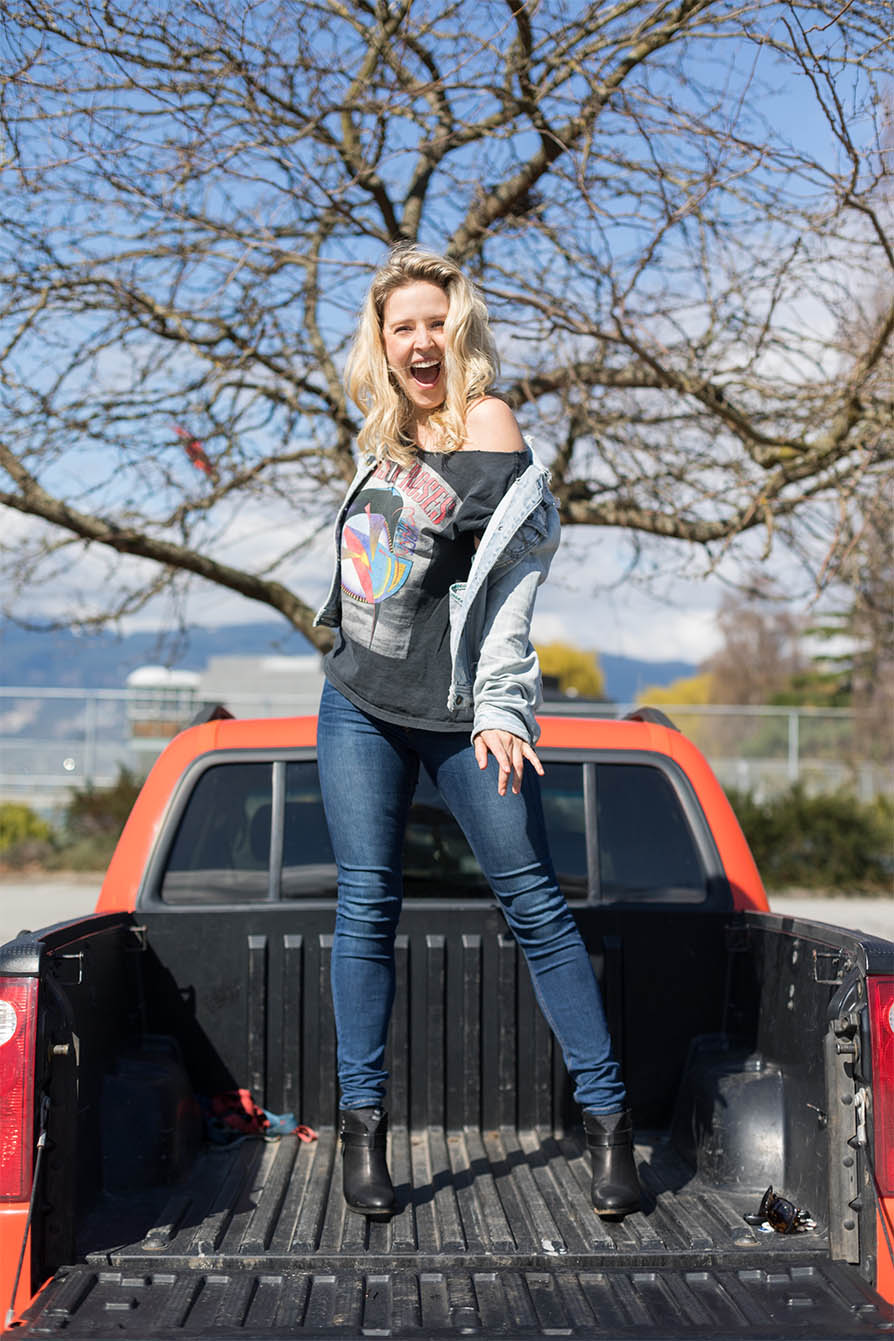 My mom and dad taught me to be social.  My dad is a very social person who owned a golf course and driving range where he would chat with everyone. More like poke fun at everyone – they loved it! Growing up in Winnipeg there wasn't a place I could go where someone didn't know my Dad. My mom invited everyone in for lunch, dinner, she'd hem their pants and send them off with fresh baked gluten free muffins before gluten free was even a thing.
Winnipeg and it's citizens taught me how to work hard and to never give up. They're great at having a good time and continuously demonstrate how to create a party/amazing time out of anything.  Prairie people make the best of everything.  I mean, come on, they've made a fantastic life living in one of the most extreme climates in the world, having lots of laughs and smiles despite mosquitos and blizzards. So much so that it's known as "Friendly Manitoba" and stamped on every license plate.
The friends I made in Winnipeg I still talk to all the time. Lifelong friendships.  Not just a couple either, but a whole Winnipeg community which always have each other's back. Yes, we attended Gun's and Roses concerts, hence the original shirt in the photos, howled at the moon, and enjoyed "small town Saturday nights…".  While Winnipeg isn't technically a small town, it maintains the connectivity of a small town, and for that I am eternally grateful. These are the people I first learned how to create with, from innovative ways to sneak out of our parent's houses to the perfect Slurpee and vodka mix, we created memories and stories which I tell to this day and I love telling stories.
When you're young and everywhere you hang out someone knows your family or friends it gives you a very secure sense of belonging, a confidence to be yourself, to chat and connect. Thank you Winnipeg, my family, and my friends for providing the most amazing environment.  Because of you I connect with everyone and it has lead to amazing working relationships, friendships and random conversations in elevators.
Spending a long time away from a place that means so much can be puzzling. I often think to myself …has it really been that long since I lived in Winnipeg?
There is a famous song that all 'peggers love called One Great City by The Weakerthans.  I positively love it.  It is an ode to the grit and winsomeness of the city although the lyrics say "I Hate Winnipeg". The song reflects the love-hate relationship most Winnipeggers have with their town.
The lyrics are very specific "The driver checks the mirror seven minutes late, crowded riders' restlessness enunciates, The Guess Who suck, the Jets were lousy anyway, the same mood every day" but the theme is universal.
Home.
Blessed to have two homes,  two great cities and so many stories.
Listen to the song!
Photo Credit – Alyssa Dawson